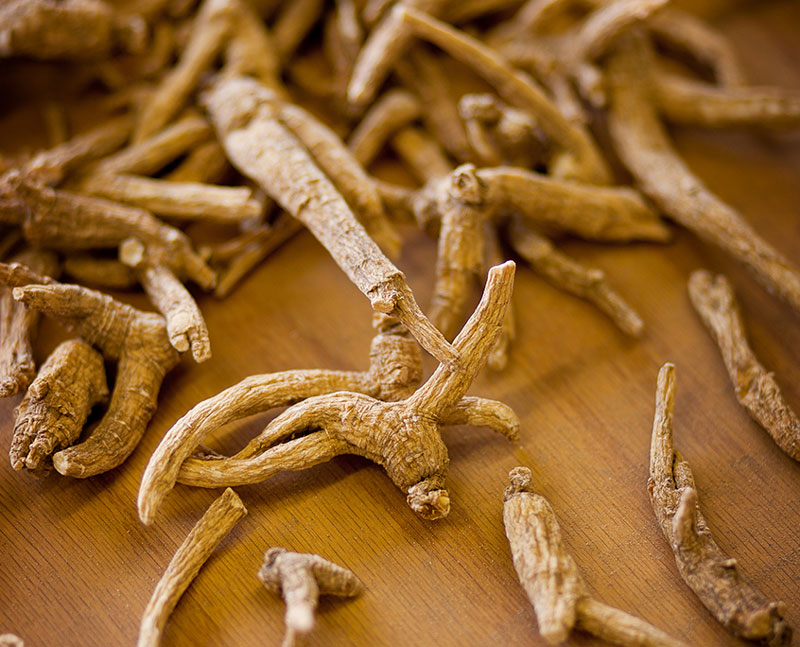 What is Wisconsin Ginseng (Panax quinquefolius)?
A key ingredient in Traditional Chinese Medicine and highly valued by Western cultures
Nature's natural energy boosting herb
An adaptogen that helps cool and soothe the body
The highest quality American ginseng in the world
A specialty crop cultivated in Wisconsin, USA for more than 100 years
How Does Wisconsin Ginseng Support Health?
Maintains energy
Supports immune system health
Supports proper blood sugar levels
What Medical Studies Have Been Conducted With Wisconsin Ginseng?
Mayo Clinic's Fatigue Study
The Mayo Clinic conducted a randomized controlled study of Wisconsin Ginseng in 2012 to test if it helps cancer patients with energy levels; a common problem with many cancer patients. The study proved that taking Wisconsin Ginseng increases energy levels in cancer patients with fatigue. The Mayo Clinic is currently undergoing a new study with Wisconsin Ginseng.
Barton, Debra L. et al. "Wisconsin Ginseng (Panax Quinquefolius) to Improve Cancer-Related Fatigue: A Randomized, Double-Blind Trial, N07C2." JNCI Journal of the National Cancer Institute 105.16 (2013): 1230–1238. PMC. Web. 26 Feb. 2018.
More notable research:
Vuksan V, Stavro MP, Sievenpiper JL, Beljan-Zdravkovic U, Leiter LA, Josse RG, Xu Z. Similar postprandial glycemic reductions with escalation of dose and administration time of American Ginseng in Type 2 Diabetes. Diabetes Care 23(9); 1221-1225, 2000.
Bauer, Jeff "Research supports the use of ginseng in fighting colds. (Clinical Highlights) (Brief Article)."RN 69.1 (Jan 2006): 26(1). InfoTrac OneFile. Thomson Gale. Regis University. 27 Aug. 2006.
American Journal of Epidemology (Association of ginseng use with survival and quality of life among breast cancer patients. Am J Epidemiol, 2006; 163(7): 645-653).
Try Wisconsin Ginseng Today!